Conference on Advancing Inclusive Leaders in STEM: 20 Years of the PDP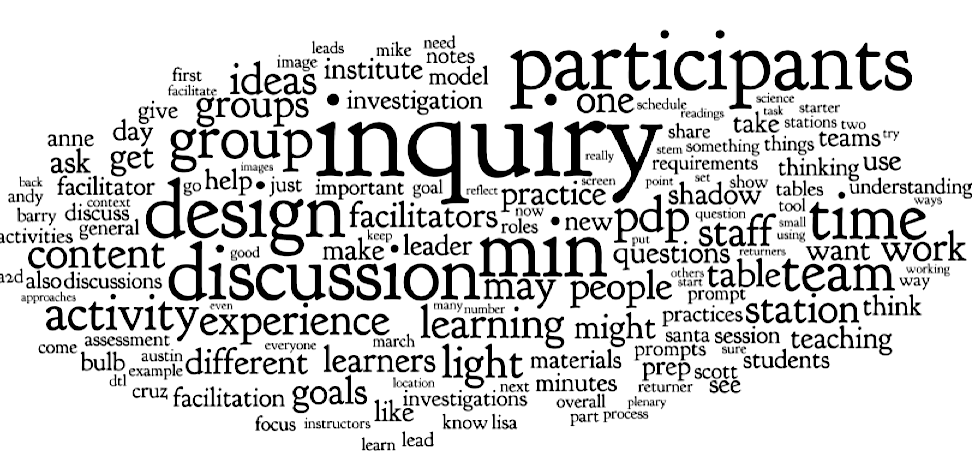 May 19-20, 2022  -  Grand Naniloa Hotel in Hilo, Hawaii
Deadline to apply: January 10, 2022
Participants from all years of the Professional Development Program (PDP) are invited to attend. The conference will be an opportunity for PDP alumni to share their past and current PDP-related work, reconnect with the PDP community, and continue to advance as leaders in authentic, inclusive STEM education and professional practice. This conference is made possible by funding from the National Science Foundation through funding for the "Advancing Inclusive Leaders in Astronomy" project (AST#1743117).
Partial and full travel awards will be available, with priority going to authors of papers for the PDP volume (submissions are now closed) and involvement in ISEE and the PDP. If you were unable to submit a paper proposal, there are still opportunities to contribute to the volume through alumni panels that include a group of 3-4 alumni. See the request for proposals page.
Information about the conference:
Location and travel information (coming soon)
Conference proceedings volume: Papers are in progress for a volume of conference papers, tentatively titled Impact Through Inquiry: Twenty Years of Preparing Leaders in Effective and Inclusive Education at the Institute for Scientist & Engineer Educators.
How to get involved: We need help! ISEE is seeking involvement of the PDP community in planning this conference. Please get in touch with us if you would like to help in any way. Please submit this short form HERE, or simply email us: ISEE@ucsc.edu
Some examples of the ways that PDP alumni can help (ideally on a team of a couple of other alumni):
Planning social and informal aspects of conference

Planning poster session

Planning final celebration

Making this event place-based to celebrate ISEE/PDP's long history in Hawaii and many alumni from or in Hawaii now

Organizing opportunities for participants arriving early or staying late

Planning conference swag

Organizing post-conference plan for keeping PDP community connected

Other ideas for recognizing the accomplishments of the PDP community and leveraging the opportunities that come with a 20-year reunion
Next steps and deadlines:
Any questions? Send an email directly to Lisa Hunter at lhunter@ucsc.edu